Big Idea:  Diversity in books helps us identify and appreciate different cultures.  I understand that different cultures create their own stories, using their own characters, settings and themes.
Diversity – Empathy
Creole Folktale – American South – first collected in 1865.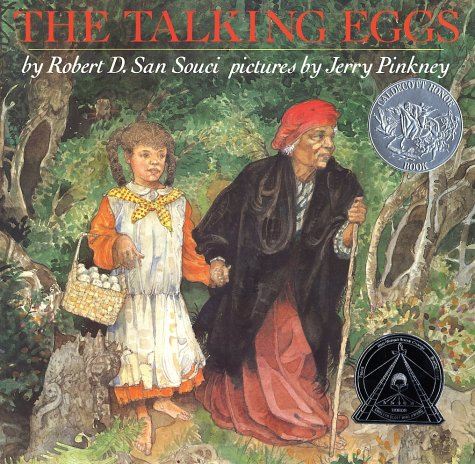 Brain Break
Back to the story:
Kagan numbered heads: Compare and contrast the original Cinderella with Talking Eggs.
Original Cinderella From Charles Perrault – France 1888
T
his folktale won both a Caldecott Honor and the Coretta Scott King Award 1990
Do you know who Coretta Scott is?
This award recognizes outstanding African American authors and illustrators, and is awarded for books about the African-American experience that are written for a youth audience (high school or below).