Big Idea:  LAFS 3. RL 2.5/ 4.RL 2.5/ 5.RL 2.5 – 
I can understand differences between drama [  dialogue /scenes ]  and poems [rhythm/meter/ stanzas] by comparing mother goose nursery rhymes to a play about mother goose.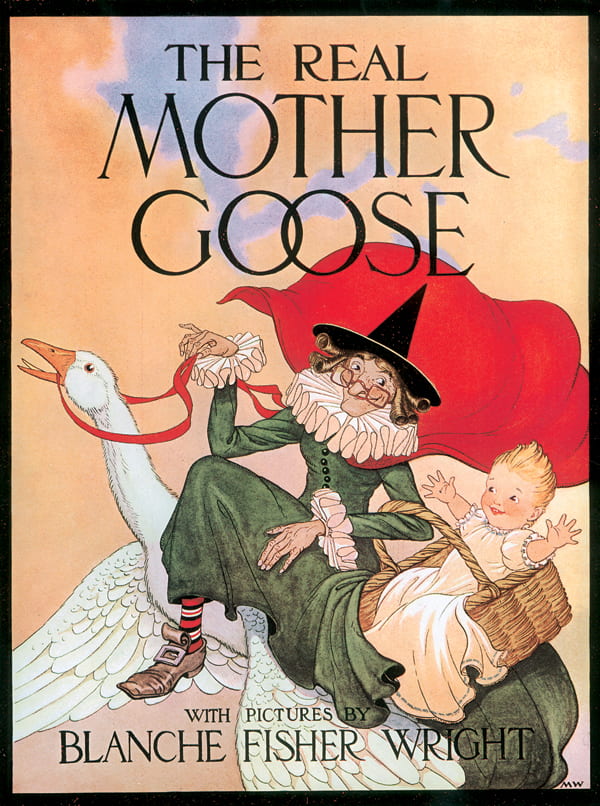 —-
Why Mother Goose –
Is it Out of Date – Old Fashioned?
Reasons why nursery rhymes and little sing songs  are important
Nonsense Fun – enjoyable
Musical – Sing Song easy to remember
Rhyming Poetry – helps when learning to read
 Pronouncing different [phonemes] Linguistic Sounds –
Dr. Seuss is the New Mother Goose
Remember
Last line should read away with the spoon.
Jack and Jill

[18th Century]
Jack and Jill went up the hill
To fetch a pail of water;
Jack fell down and broke his crown
and Jill came tumbling after
---

"Mary, Mary, quite contrary"

1744
Mary, Mary quite contrary
How does your garden grow?
With silver bells and cockleshells
And pretty maids all in a row.