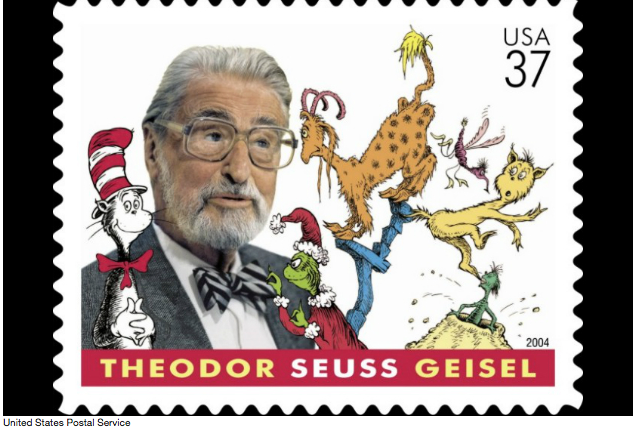 Dr. Seuss [1904- 1991] – wrote 44 Books for children
Like Sendak and Silverstein, Dr. Seuss challenged what a children's book should be.
Theodore Seuss Geisel did it first in 1937 with "To Think I Saw it on Mulberry Street".
– A boy has a wild imagination and lies to his father before telling the truth.
1. Watch this video about Dr. Seuss' first book
Children in books at the time were to show model behavior.
– With " Cat in the Hat' [1957]
Dr. Seuss proved that beginner readers did not have to be boring.
ttps://flic.kr/p/7MZJoP -Marshillonline
–
– The basic word list that children need to learn were put in this book in an original and funny way. Not like the boring Dick and Jane books. Children were to know 350 words, His publisher challenged him to use 250 words in a book that children could not put down. Dr. Seuss used 220 words.
2. Watch what Early Reader book's were like, before Dr. Seuss
3. Check Out
The advertising artwork of Dr. Seuss – See the little bug that's a Dr. Seuss creature.
Shh don't tell the Lorax that Dr. Seuss worked with a pesticide.
[orpheus.ucsd.edu/speccoll/dsads/flit/index.shtml]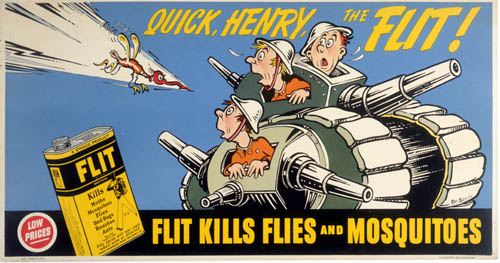 Did You Know
that the word NERD was in
The word Nerd first appeared in Dr. Seuss's book "If I ran the Zoo"
a Nerkle, a Nerd, and a Seersucker too" for his imaginary zoo
4. Watch this song with Green Eggs and Ham
Ryan John's Patter Song assignment for Music Education Secondary Praxis at Westminster Choir College of Rider University.
a, am, and, anywhere, are, be, boat, box, car, could, dark, do, eat, eggs, fox, goat, good, green, ham,
here, house, I, if, in, let, like, may, me, mouse, not, on, or, rain, Sam, say, see, so, thank, that, the,
them, there, they, train, tree, try, will, with, would, and you. ——The 50 words used in this story.
6. Try the game below for fun. Click on the pictures to start.