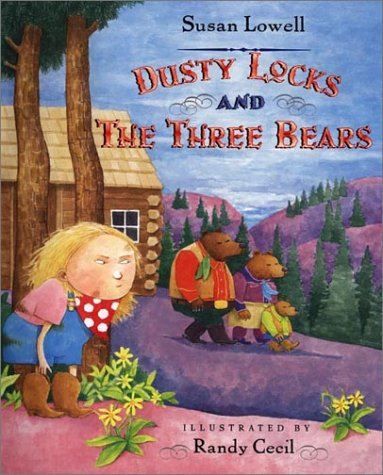 Dusty Locks and the Three Bears —by author Susan Lowell, Illustrated by Randy Cecil
Find A Book That Is Just Right For You E Book for you.

Vocabulary:
Fiction, Easy/ Everybody, Chapter Books/Novels, Just Right Chapter Books
Non Fiction Books, Informational, Shelf Marker, Facts
Kagan spin game
1. What are NON FICTION books?
2. Do FICTION BOOKS have CALL NUMBERS or CALL LETTERS?
3. Are PICTURE BOOKS Fiction or Non Fiction and is this an E or F?
4. What kind of book has #F as a Call Letter?
5. What kind of books [ Fiction or Non Fiction] get Call Numbers?
6. What are DEWEY DECIMAL NUMBERS?
Black Bears – National Park Animals for Kids