Big Idea:  I can understand the main message of two stories comparing how they are alike and different.
Read the Seven Spools of Thread – A Kwanzaa Story students will act out.
Also storytell the Spider Weaver.
Also review – Dictionary, Encyclopedia and Atlas.
Vocabulary:  Alike  – Different / Compare – Contrast
---
Jeanie M. Barnett
Michael Bukay – normal speed at 1:35
DEMO REFERENCE LINKS AFTER THE 2 STORIES
If I wanted to find out where Ghana is – I could use ___.
If I wanted to know the meaning of Kwanzaa and how to pronounce it – I could use _.
If I wanted to learn more facts about spiders I could use a  ____.
Blue – Red – Yellow – Orange – Green – Black White
If time Bill Nye Spider video from Safari Montage
https://safari.leeschools.net/?a=137926&d=00328AA
Power Point Game on Kente Cloth stories
kikombe cha umoja

Meaning: the unity cup
Action: Celebrants drink from this cup in honor of their African ancestors.

Before drinking, each person says "harambee," or "let's pull together."

kinara

Meaning: the candleholder, which holds seven candles
Action: It said to symbolize stalks of corn that branch off to form new stalks,

much as the human family is created.

mazao

Meaning:fruits, nuts, and vegetables
Action: These remind celebrants of the harvest fruits

that nourished the people of Africa.

mishumaa saba

Meaning:the seven candles that represent the seven principles
Action: A different candle is lit each day. Three candles on the left are green;

three on the right are red; and in the middle is a black candle.

mkeka

Meaning:mat
Action: The symbols of Kwanzaa are arranged on the mkeka,

which may be made of straw or African cloth.

It symbolizes the foundation upon which communities are built.

vibunzi (plural, muhindi)

Meaning:ear of corn
Action: Traditionally, one ear of corn is placed on the mkeka for each child present.

zawadi

Meaning:gifts

---
Read NF Book on Snow and Joseph Had A Little Overcoat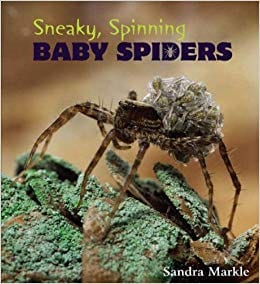 Digital Lab focusing on spiders patterns and Keyboard skills
---
If time show diversity of cultural celebrations.