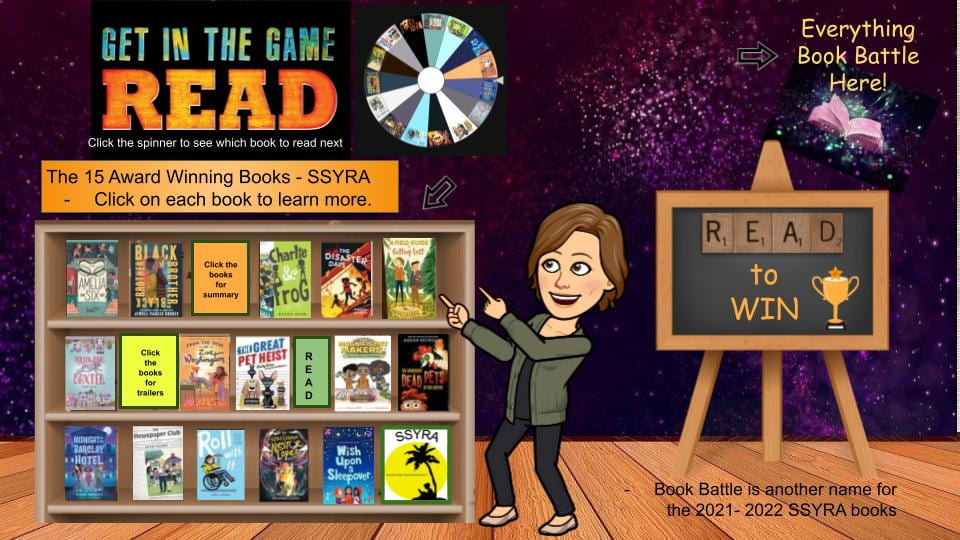 More Info on how to make the team.
---
Review Teachers:
Ms. Ziruolo:  The Great Pet Heist
Ms. Rodriguez: How to Test a Friendship
Ms. Johnston:  The Incredibly Dead Pets of Rex Dexter
Ms. N. Miller: Midnight at the Barclay Hotel
Ms. Danielle Irons:  The Newspaper Club
Ms.  Burgess:  Roll With It
Ms. Harclerode:  The Total Eclipse of Nestor Lopez
Ms. Clark:  Amelia Six
Ms. Tejeda:  Black Brother, Black Brother
Ms. A. Reed:  Charlie & Frog
Ms. Walworth:  The Disaster Days
Ms. Fournier:  A Field Guide to Getting Lost
Ms. McKeever:  Following Baxter
Ms. Womack:  Wish Upon a Sleepover
Ms. Minore:  From the Desk of Zoe Washington
Link to SSYRA – Middle School List here
PDF of Middle School Books – Annotated List
More to come!!!!